Living at Reflections is a six bed, fully licensed luxury extended care facility located in Marin County. The program is a great option for clients who have completed primary care and are seeking support to deal with ongoing late stage recovery issues.
Research West located in Los Gatos, California provides individual counseling, relapse prevention, interventions and customized outpatient treatment. It's an affordable, private and comprehensive treatment option for those clients in the South Bay and a national resource for those seeking intervention services.
Innovative and comprehensive, Lion Rock Recovery provides intensive outpatient program and family support online via secured video conferencing. It's an effective way for clients to receive personalized outpatient treatment from the safety and comfort of their own home or office. The program is affordable and extremely intensive. It is not intended to be used in lieu of face-to-face counseling or support groups, but in addition to them. It's highly confidential and customizable.
Through leadership in research and adopting the latest technological and clinical practices, Good Samaritan Hospital offers excellent medical care for the high-tech region of Silicon Valley.
For alcohol abuse and addiction, AlcoholMD.com provides information, education, and online services on health and alcohol for the general public, patients and their families, the recovery community, children, and healthcare professionals.

SAMHSA is the federal agency charged with improving the quality and availability of prevention, treatment, and rehabilitative services in order to reduce illness, death, disability, and cost to society resulting from substance abuse and mental illnesses.

NIDA was established in 1974 and in October 1992 it became part of the National Institute of Health, Department of Health and Human Services. The institute is organized into divisions and offices, each of which plays an important role in drug abuse research.
CENAPS® (Center For Applied Sciences) is the private training and consultation firm founded by Terence T. Gorski in 1982. CENAPS® is committed to providing the most advanced clinical skills training for the addiction and behavioral health fields. Working with individuals and treatment providers, CENAPS® makes recovery and relapse prevention available to communities to help chemically addicted relapse-prone clients.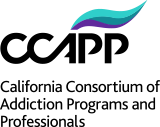 This is a great resource for those seeking more information about California certification for addiction counselors.
Bayside Marin is one of Northern California's top rehab treatment centers for alcohol and drug treatment. Bayside Marin offers complete substance abuse evaluations with treatment recommendations, personalized luxurious residential treatment, intensive outpatient treatment and dual diagnosis programs.

Alta Mira is one of the most effective and luxurious Dual Diagnosis treatment centers in the world. Nestled in the beautiful hills of Sausalito over looking the San Francisco Bay, in Marin County California.
The Beach House is a group of high-quality treatment centers in Southern California (Malibu, Los Angeles). Their programs are designed for the professional searching for the highest quality of medical & psychological health care available.